Ref:
Date:
Location:
Photographer:
Ref:
Date:
Location:
Photographer:
Model advice - How to build a great modelling portfolio?
How to become a fashion model series: How to build a great professional model portfolio as a model?
Step 1
:
Get a professional fashion photographer
You will need a professional photographer to shoot a professional model portfolio. Do some research before you book a photographer to shoot your first model portfolio or model book update. Does the photographer shoot for top model agencies? Has the photographer shot with top fashion brands commercially? Check out their portfolio and credentials before booking them.
Step 2
:
Choose the right model portfolio photography package
When choosing the right model portfolio package you need to consider photo shoot duration, whether professional makeup and editing is included, number of clothes changes, styling and posing guidance, studio vs location and whether you are able to get all your images high res. Professional
model portfolios
need to show a variety and most successful model portfolios contain great model shots both in studio and outdoors. Some photographers do unlimited changes which is fantastic for showing a variety together with variety of expressions, look and feel. When I shoot for model agencies like Select I get asked to do both studio and outdoor shots. Styling and posing guidance is important for first time models who often pose like professionals by the end of the shoot. The most important is that the photos in your model portfolios look like you. Be careful about spending hundreds of pounds for portfolio with a makeover studio who does not regularly shoot with top model agencies and fashion brands or studios acting as agencies. Also beware of modelling training academies - as a model you either have it or not and no amount of 'training' will change that. Good model portfolio will maximise your potential as a model.
Step 3
:
Bring the right clothes for model portfolio shoot
As I already mentioned model portfolio needs to show variety so more clothes you bring the better. Avoid excessive jewellery or distracting patterns. Also avoid maxi dresses, large coats, hats or anything which will cover your figure - model bookers really hate that. Bring colours and avoid too much black. Colours can really bring the model portfolio to life. Model bookers and clients want to see the real you and not your jewellery, excessive makeup or anything that distracts from you. The model portfolio needs to be a showcase of you and not the makeup artistry or fashion styling which will distract from you. Always bring high heel shoes if you are a female model as they help to shape your legs. Always bring denim and simple tops. Top model agencies love the denim look as it give the model portfolio trendy, young and natural look feel. Trick with model portfolios is not to overdo it. Some photographers do provide some fashion wardrobe for female and male models and can help you with fashion styling and give you posing guidance.
Step 4
:
Model portfolio shoot
Make sure you get plenty of rest and sleep before your actual shoot and that you are on time. Punctuality is very important in the modelling industry and most photographer would not recommend a model to their commercial client who they remember was late for a shoot before no matter how great look she had. Professionalism and lovely personality can get models booked again and again. No one wants to work with a model who is 'difficult' or a 'diva'. Being in front of the camera and all the professional lighting can feel quite unnatural and model need to show confidence and energy. Practicing different poses in front of mirror can help to boost your confidence on the day of your model portfolio shoot. Simple poses often work best - remember that model portfolio poses need to be quite natural and not look too stiff.
Step 4
:
Creating a model book
If you choose a right photographer for your
model portfolio shoot
then the shoot will be already edited. Select photos for model books that show variety. Get A4 leather book with clear sleeves to put your prints in. You can get photos printed professionally and very cheaply online with companies like 'Photobox'. The first shot in your model book should be your best headshot. First and last impressions last so always put your best images at the front and end of the book. Do not include any average shots - only your best images. It is more about the quality rather than quantity. Make sure that your model book is always up to date - photos that are more than 1 year old are not going to work for you.
I am a fashion, beauty and top agency model portfolio photographer. To view my sample model portfolios & for more details visit
Model portfolio showcase of London based model portfolio photographer Zuzana Breznanikova of London Photo Portfolios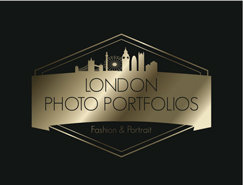 London Photo Portfolios