Ref:
Date:
Location:
Photographer:
Ref:
Date:
Location:
Photographer:
Why should I choose London Photo Portfolios for business headshot / corporate portrait shoot?
London Photo Portfolios -
Corporate Headshots / Business headshots
All corporate portraits / business headshots are taken by a high end portrait photographer getting the best out of you and professional makeup is included in most headshot packages! First impressions count ! That is why you should have a professional portrait photographer to take your business / corporate portrait.
Right professional photography lighting, makeup and editing can make a big difference to a corporate portrait but it is the photographer's skill to get the best out of you which is even more important. Our photographer has photographed some of the most high profile people and is used to working with people who do not necessarily feel comfortable in front of a camera !
We accept all major credit and debit cards online. Bank deposits / cash are also accepted.
Bulk corporate discounts for corporate portraits / corporate headshots are also available. Our photographer can also travel to your location / offices in London and shoot corporate portraits / headshots on location.
Corporate / business portrait photography
Corporate portraits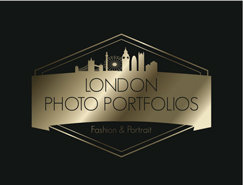 London Photo Portfolios