Ref:
Date:
Location:
Photographer:
Ref:
Date:
Location:
Photographer:
What makes a good actors headshot?
A good actors headshot needs to show your personality / character and needs to be a realistic representation of who you are now - it needs to be up to date and look like you.
Clothes should not distract from you - you should avoid any patterns, logos or prints. Clothing for actors headshots should be simple and you should avoid wearing any jewellery, hats etc. Nothing should distract from you.
Professional photography makeup is important but it needs to be natural for actors headshots - no false eye lashes, layers of thick foundation or strong eyeshadow or strong colour lipstick. Right makeup can really make the difference. You will be expected to wear makeup on the film set anyway and with the strong professional lighting that top portrait photographers use, makeup is essential. Also you don't want your headshot too airbrushed for acting. It comes down to realistic representation of you again and headshot looking natural with all your unique face features including freckles, pimples and wrinkles !
It is good idea to get both colour and B/W actors headshots as you are very likely to be asked for both at some point in your acting careers. Both colour and B/W photography are in fashion.
For some examples of actors headshots and actor headshot packages by a high end portrait and actors headshot photographer Zuzana Breznanikova click below:
Photographer Zuzana Breznanikova of London Photo Portfolios
Talent headshots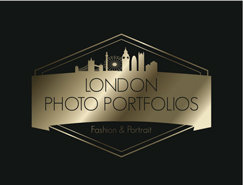 London Photo Portfolios