Fashion and beauty photographer Zuzana Breznanikova (Model: Diana Dunlop)
Beauty photography by Zuzana Breznanikova of London Photo Portfolios
Ref:
Date:
Location:
Photographer:
Ref:
Date:
Location:
Photographer:
Vogue Italia - vogue.it published fashion editorial by Fashion photographer Zuzana Breznanikova. Makeup & Hair by Zoe Arena. Model: Laerke @ Leni's
Bethany @ Profile Models by Zuzana Breznanikova (Makeup: Tabby) for Spindle magazine - Festival looks
Beauty editorial shoot with Julia W. @ Leni's for Beautiful Savage magazine (MUA: Zoe Arena)
Beauty photography London
Beauty photographer London - Zuzana Breznanikova
Beauty photography by Zuzana Breznanikova (Model: Sophie @ Profile Models) Makeup: Violet Zeng
Beauty photographer London
Beauty photography by beauty photographer Zuzana Breznanikova - London based fashion & beauty photographer

Beauty photographer London

Create breath-taking advertising campaigns by booking a beauty photographer in London with years of experience and industry credentials. London Photo Portfolios specialise in commercial and editorial beauty photography and can shoot your model with a wide variety of products and accessories such as jewellery, fragrance, watches and any other item you wish to feature in the shoot. As one of the leading beauty photographers in London, Zuzana Breznanikova can develop beautiful concepts for any type of advertising campaign or editorial piece. She will discuss the brief in detail and make practical suggestions to ensure you get the very best from the shoot. With your participation, Zuzana can be just as involved with the model casting for the shoot and directing the shoot. With an enviable client roster featuring the likes of Harrods and Vogue, Zuzana has spent her career working with some of the world's biggest names. As an in demand beauty photographer, London Photo Portfolios are available to work from any location of your choosing as well as at their modern studios located in Notting Hill, London. So for a beauty photographer in London with excellent credentials, world class experience and discretion, book London Photo Portfolios today.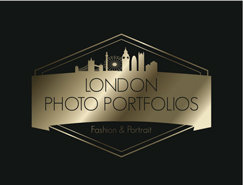 London Photo Portfolios