Ref:
Date:
Location:
Photographer:
Ref:
Date:
Location:
Photographer:
I got offered to join a model agency but they asked me to pay a joining fee. What shall I do?
Joining MODEL AGENCIES
Reputable model agency would never asked you to pay a joining or any other fee upfront. Good model agencies work on a commission basis - they get you modelling work and take out their model agent commission (usually around 22%) before paying you modelling fee so beware of any model agency asking you for any fee upfront.
Our advice is do not to join any model agency that is not reputable and approved by the AMA (Association of Model Agents) especially if they asking you to pay a fee for joining. Be sensible.
There is also a list of model agents on
models.com
website including model agencies in London
Association of Model Agents
- Approved Model agencies in London
Highly recommended professional model portfolio photographer can be found here -
London Photo Portfolios - professional model portfolio shoots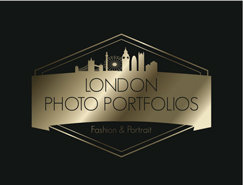 London Photo Portfolios