Ref:
Date:
Location:
Photographer:
Ref:
Date:
Location:
Photographer:
London Photo Portfolios - Where is your studio based?
Fashion and portrait photographer Zuzana of London Photo Portfolios is based in Notting Hill, London.
We also have large and beautiful gardens by the studio available for fashion, portrait and model portfolio shoots.
All photoshoots are by appointment only - whether it is fashion, beauty, advertising, model portfolio, corporate portrait, business headshot, actors headshot, talent headshot or portrait photo shoot. We a do not run a production line high street studio every shoot needs to be confirmed in advance by paying the deposit once we have confirmed a time slot for your shoot.
All photo shoots at London Photo Portfolios are exclusive.

London Photo Portfolios - fashion and portrait studio in Notting Hill, London
model portfolio shoots | fashion shoots | corporate portraits | business headshots | talent headshots | model portfolios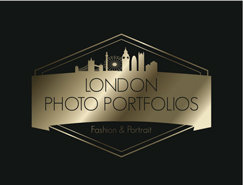 London Photo Portfolios