Ref:
Date:
Location:
Photographer:
Ref:
Date:
Location:
Photographer:
Do you shoot professional model portfolios and how much do model portfolio shoots cost?
Yes. Our London based fashion and
model portfolio photographer
Zuzana Breznanikova does shoot professional model portfolios for top model agencies including Elite Models, Next Model Management, Storm Models, IMG Models, PRM Models, Profile Models, Nevs models, Select Models and D1 Models and she has also shot for top fashion brands. Her model portfolio photography makes models stand out from the crowd - both studio and location professional model portfolios can be shot in model portfolio shoots with her in lovely central London location in Notting Hill.
There is only limited availability for model portfolio shoots with weekends most popular so book your model portfolio shoot fast to avoid disappointment. The ultra modern white studio / location in one is based in Notting Hill, London with beautiful gardens available. There are a lot of cheaper model portfolio photographers in London if you want to waste your time and money on model portfolios which are completely useless. Zuzana shoots for the majority of top model agencies in London and has over 15 years experience in the fashion industry - she knows how to bring out the best in a model and can advise you on which model agencies might be suitable for you after your model portfolio shoot. Having worked with most top model agents she knows what model agencies are looking for in a model portfolio.
See '
model portfolios
' page for more model portfolio packages including costs / model portfolio photo shoot prices.
Model portfolio photographer London | Model portfolio prices | How much do model portfolio shoots cost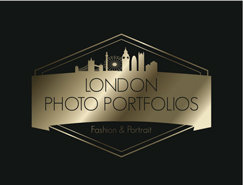 London Photo Portfolios